Software development
---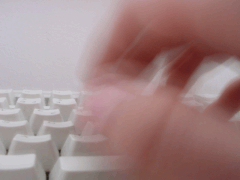 Ximpo Group's seasoned analysts, project managers, and expert developers competently provide the optimal approach to the required solution.

Our deep-knowledge of Open Source technologies, environments and programming languages allows our analysts and developers to provide high-quality development at low cost, in short time-frames, to fulfill our customers' requirements.

Ximpo's Software Development services cover a very broad spectrum of fields of expertise, including:
Linux Kernel Driver development
Streaming media technologies
Workflow control and monitoring
Software Security Auditing and Review
Advanced Networking and Routing
Standards compliance verification
Web application development
Our Team
Our team includes Linux/Unix veteran experts with over 41 years of experience, with rich experience in several fields, which have been working with Linux since its beginnings over 29 years ago.
Our Methodology
One of Ximpo's most valuable assets is our work methodology.
We can escort your project from Requirements definition, System Analysis, High-Level and Detailed Design, through Development and Testing, to Integration, Acceptance Test, and Knowledge Transfer/Training.
The quality of our deliverables is second to none, and our commitment to deadlines is sacred.

Ximpo's Total Development Management
Ximpo's vast experience in outsourced development of projects lead us to better understand our customer's management needs.
We constantly improve our methodologies, and implement new tools to ameliorate the overall efficiency and customer satisfaction.
We are proud to provide our customers with complete coverage of the development process, from beginning to end, covering all development management aspects, thus helping in lowering the "management attention" overhead normally required for guaranteeing successful completion (on-time and within budget) of a project by an external sub-contractor.
This allows us all to reach from concept to product in the minimum possible time-frame.
The tools included as standard in Ximpo's Total Development Management are:

Customer accessible Bugzilla Bug Tracking System - This helps customer get an immediate status report, at the reach of their fingers,
Complete management of the development process, including Gantt charts, and frequent status updates,
Full process and deliverables documentation,
Coordination of integration with the customer's engineering force
Premium Services which can be ordered separately include:

2nd tier (Customer's Customer) Customer support
Prioritaire Customer Support
24/7 Customer support
Description of some of the projects we performed can be found in the Case Studies page.